22 Yard Dumpster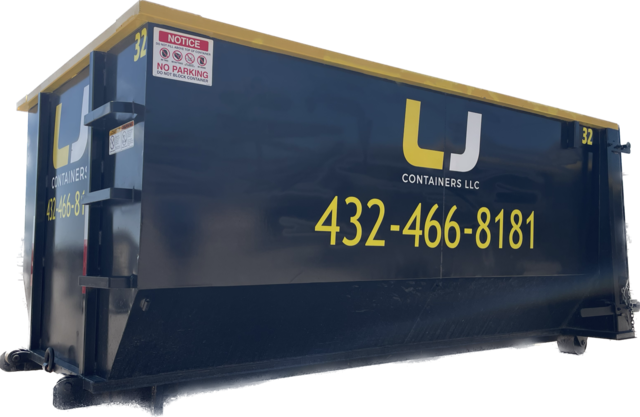 Size: 8' W x 6' T x 14' L
Days: Up to 7 Days
Rent Time Extension: $7/day after day 7
Ton(s): 2.5 tons (5,000 lbs) included
Extra Weight: $55 for each additional ton
Description
Rental includes Delivery and One (1) Pickup & Disposal
If you fill your dumpster before your project is done, simply call us at (432) 466-8181 for a swap or order online. We'll come bring you an empty dumpster when we pick up the full one. *Additional fees apply for swaps.
Capacity - roughly 9 pickup truck loads
Our 22 yard containers offer a single heavy duty back door which locks open for safety, low floor height for ease of loading larger materials, and an open top design for loading over the walls or for taller items. These containers are perfect for heavier loads or commercial applications.
If you are looking for smaller products, please see our 18 Yard Dumpster or our 15 Yard Dumpster.
For businesses looking for long term service, please call (432) 466-8181 for special pricing.
5